Lee River Shaggies

In the News

​​

Old English Sheepdog
on endangered list

We are happy to share with you the wonderful world of our life with Old English Sheepdogs. Keep checking back for updates.

Old English Sheepdog Made Famous By Dulux Ads Put On Endangered List
A sad fact.
We frequently we get stopped by strangers and hear them reminisce about the sheepdog they so loved growing up.


The popularity of designer dogs
is making an impact on purebred numbers. Keep in mind, designer dogs are cross breeds and are not recognized by any of the kennel clubs.

© created by Lee River Shaggies
myoldenglishsheepdogs.com
We are HUGE fans of the CMT Network's Pick a Puppy series. The series follows families who are in search of their ideal canine companion.

One of our favorite episodes S03/Ep06 featured the Forest family in search of a puppy best suited for them. Take a peek and follow them on their quest for the perfect pet.

Click here to watch the video.

Red River Exhibition 2014

.
​

Meet the Breed at the Red River Ex was so much fun! ​​We had a great time! Jack made lots of new friends, and so many people stopped to tell us their experiences with Old English Sheepdogs. So many people have fond memories of growing up with the breed. We thought we would share some pictures- see above.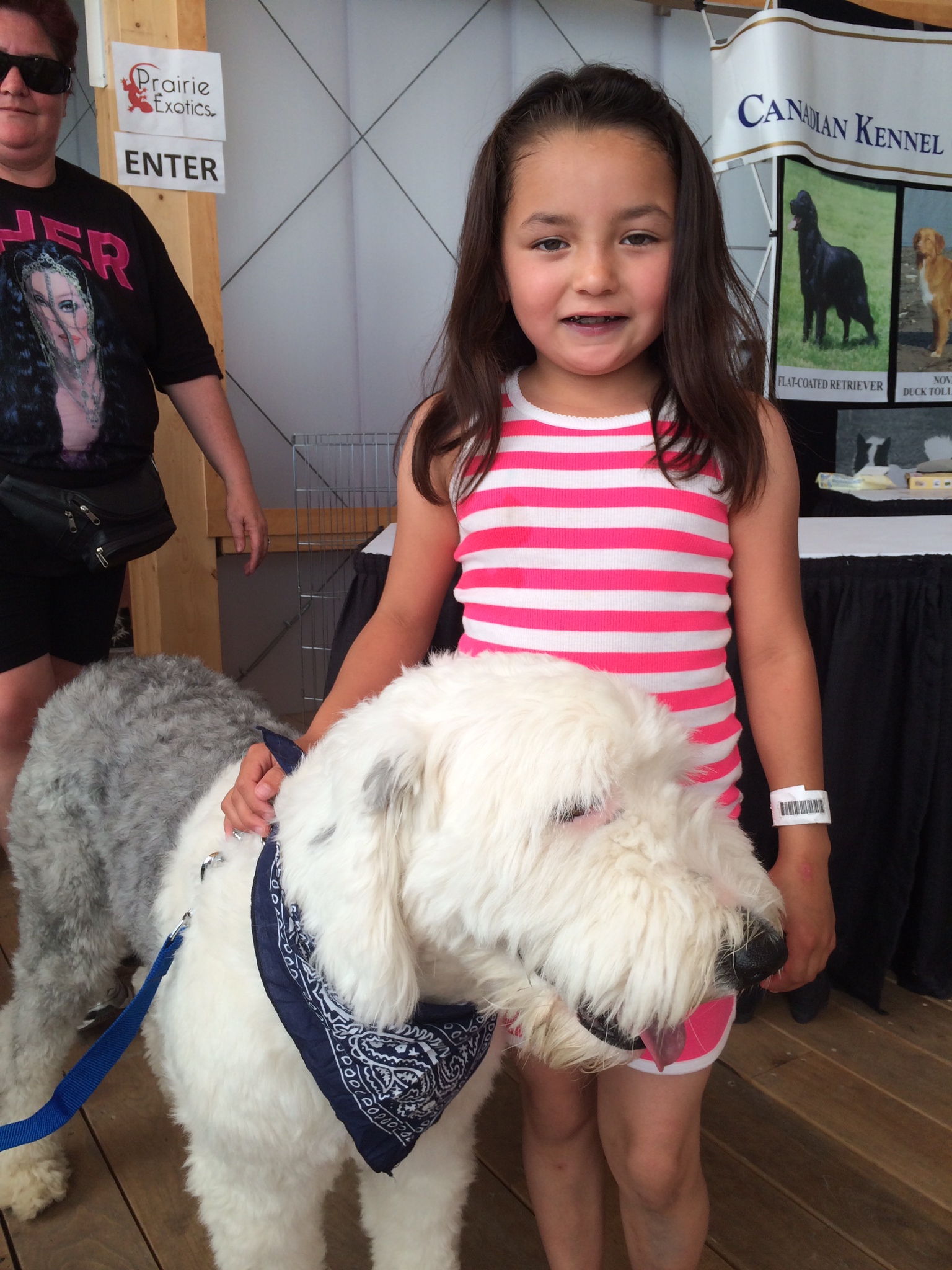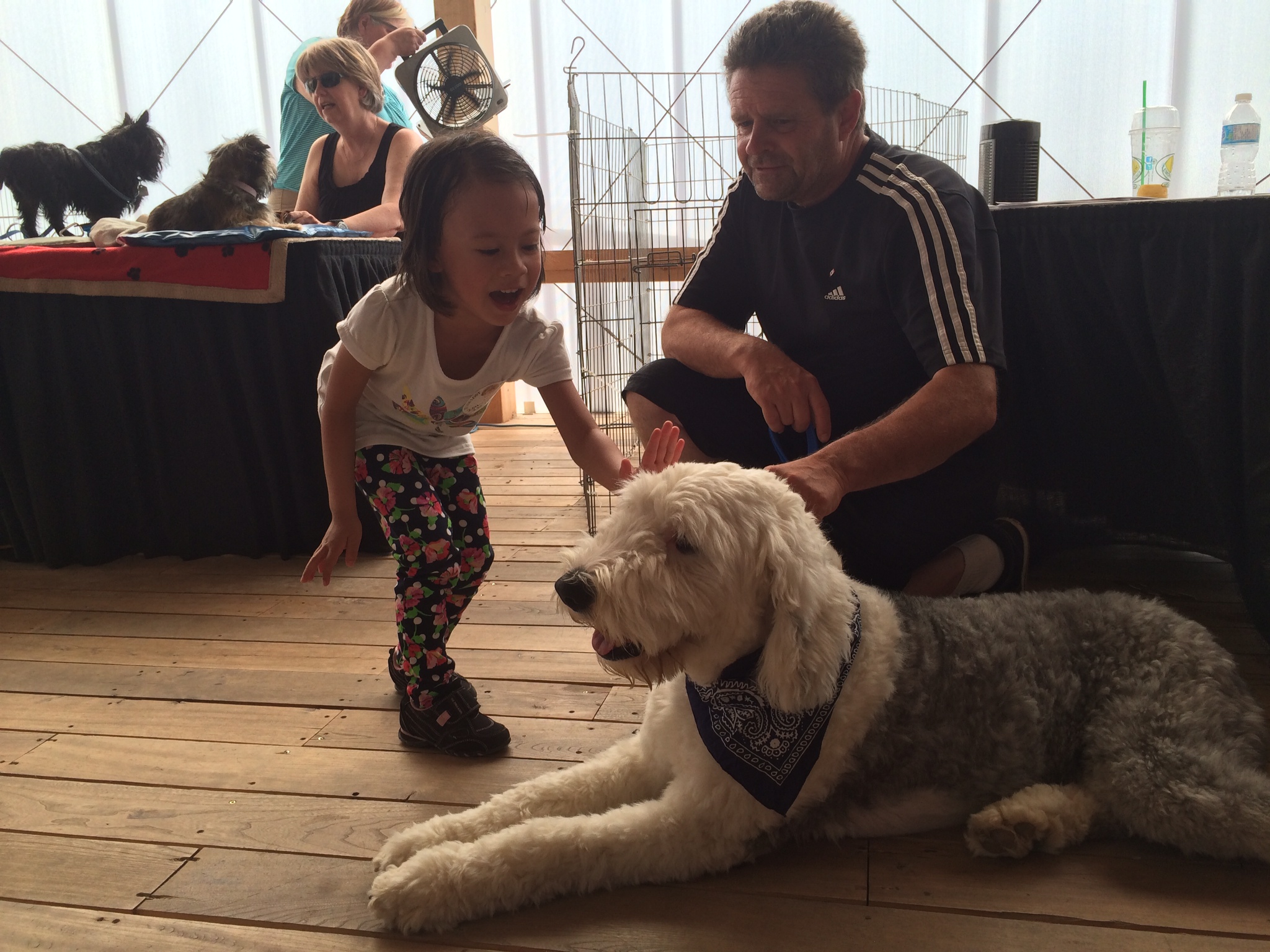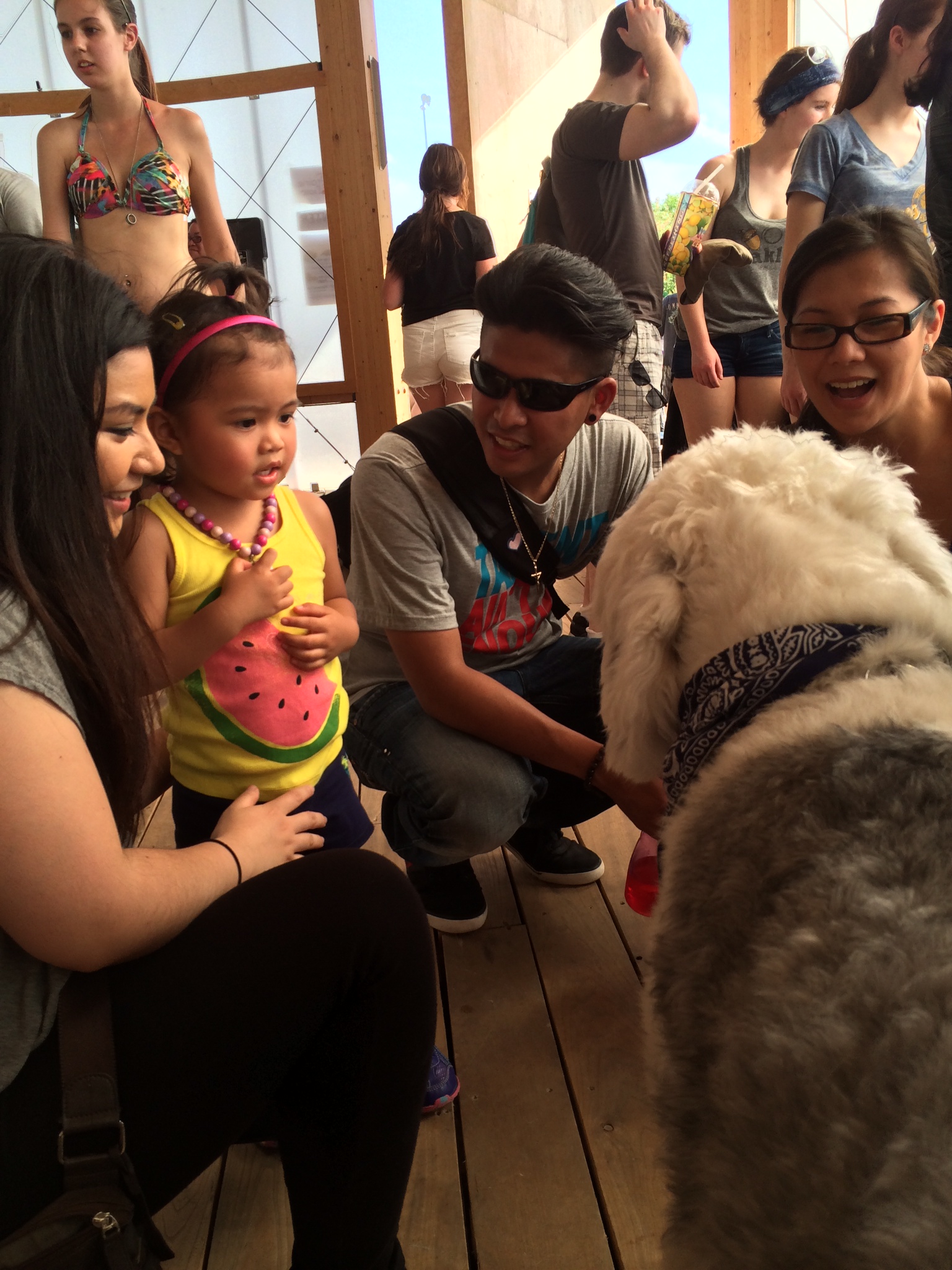 Red River Exhibition 2015

.



​Meet the Breed at the Red River Ex was so much fun last year, we decided we had to do it again this year!

Make sure you stop by and visit us!!

SEE YOU THERE!!
Canine Good Neighbor
CONGRATULATIONS Jack! He is a certified Canine Good Neighbor! Way to go Jack!
Herding
Jack and Lily have been learning the fine art of Herding. Watch them in action. #SheepBoss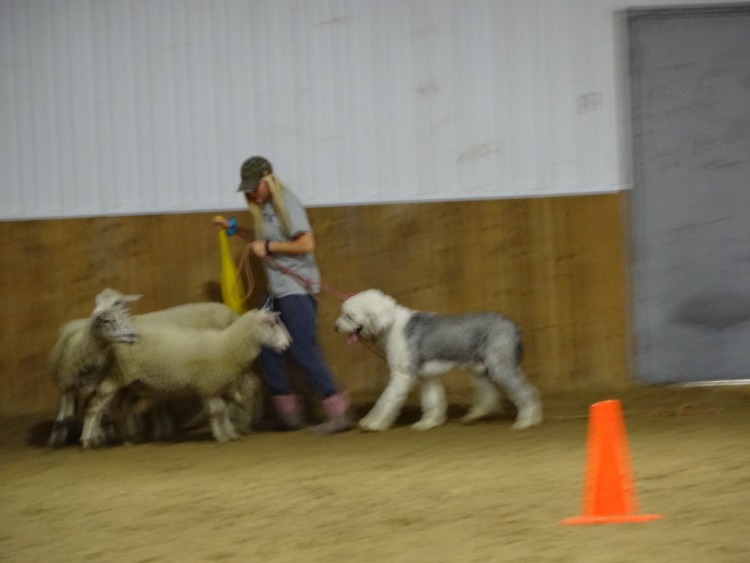 Red River Exhibition 2016.
We LOVE meeting new people, and love to talk about our Old English Sheeppdogs. The Meet the Breeds event each year is the perfect venue for us to share our stories and answer all your questions about this wonderful breed.

​​So, we are Back at the Red River Ex again this year. Make sure you stop by and say "Hi"​​ We will be at the CKC Meet The Breed exhibit at the following times:

Sunday June 19 3:00-6:00
Wednesday June 22 6:00-9:00​​​
Sunday ​ June 26 13:30-3:00



Can't wait to meet you there!!​​


​
St. Johns Ambulance Therapy Dog


Congratulations Jack on passing the St. John's Ambulance Therapy Dog evaluation. He is now a dog with a job and is proud to be a certified Therapy Dog!

Manitoba Animal Actors- Level 2

Jack is at it again... He has been busy learning new behaviors in order to achieve Level 2 with Manitoba Animal Actors. Maybe one day, he will make it to the big screen
#worksfortreats!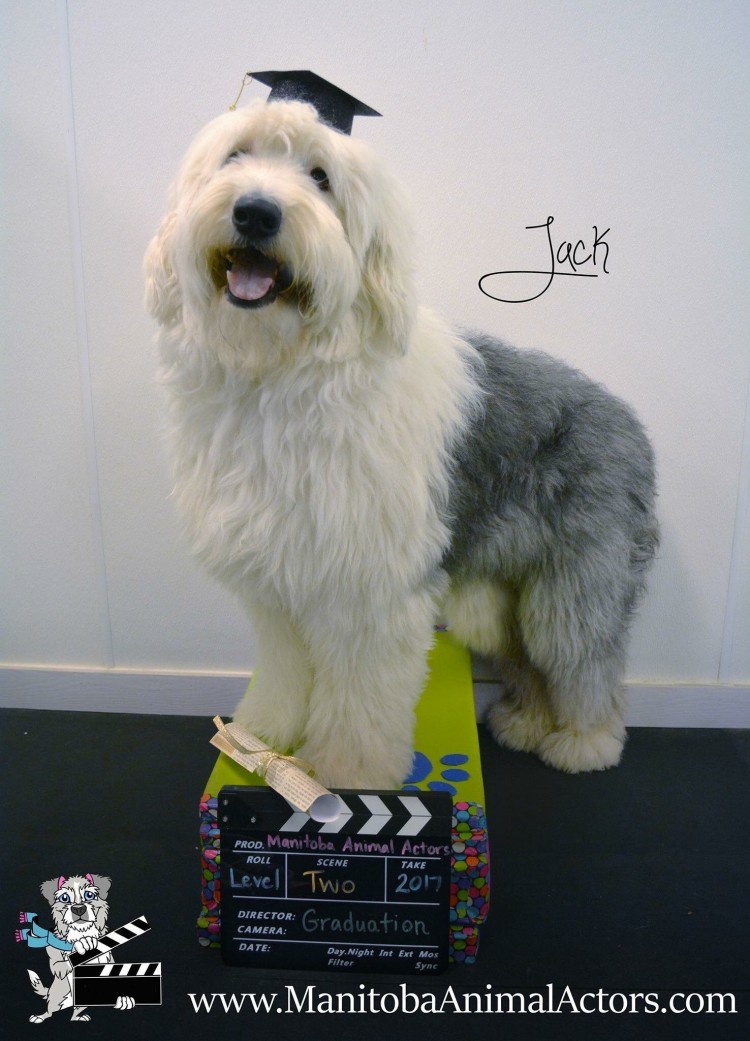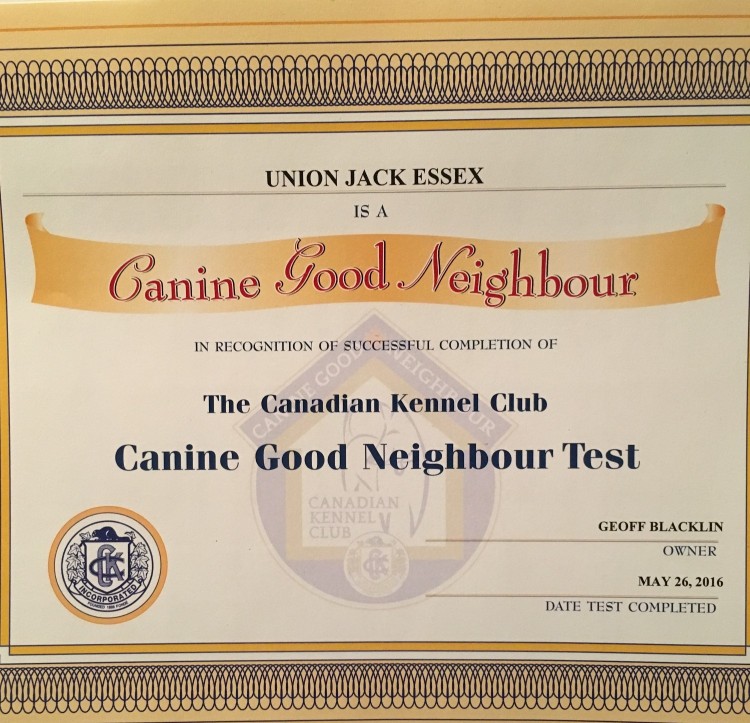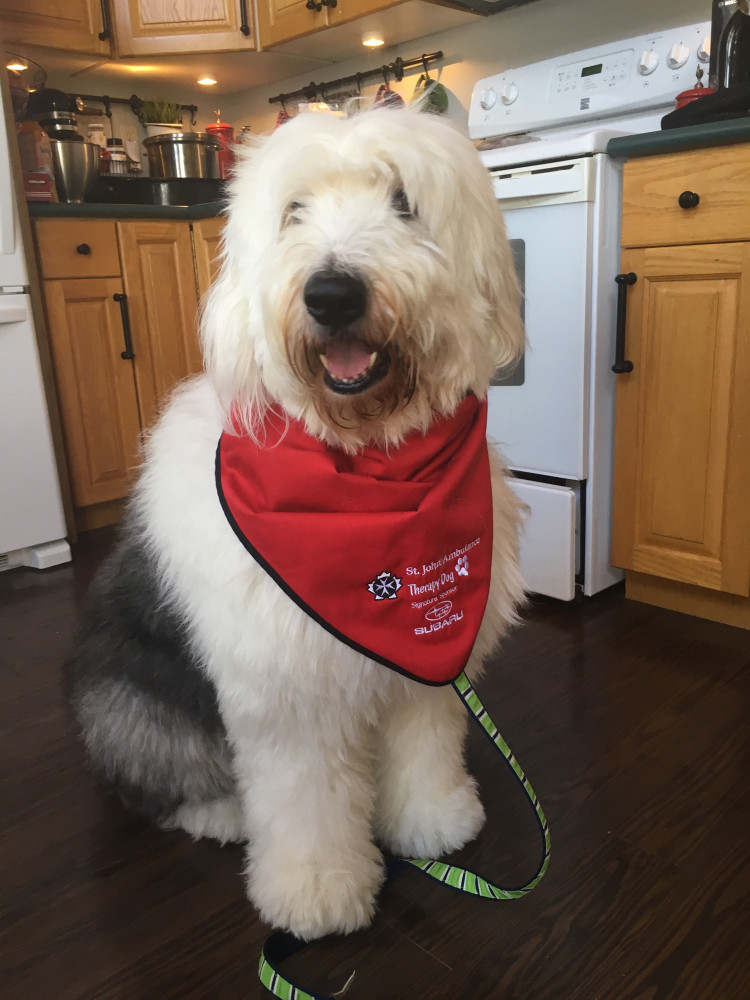 Sheepie Shenanigans
Have you every seen a herd of Old English Sheepdogs? It is quite the site. Most people tell us they have never even seen and Old English Sheepdog, let alone a dozens in one space. Well, now is your chance. Join us for our annual Sheepie Shenanigans​​. Stay tuned for when we announce the date and location of our next
Shenanigans